Epitaph for Betty Friedan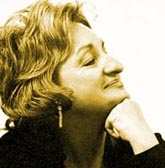 In age, if not in spirit, I am situated pretty firmly in

U.S.

feminism's "third wave." As such, I've never heard many good things said, nor had much good to say, about Betty Friedan. Yes, I've read

The Feminine Mystique

, but it didn't do much for me. As a college woman without any prospects of marriage and children, or impetus to marry or have kids, it never resonated. It seemed dated, part of a prosaic past, an artifact from a battle already fought. Add that to the rightful criticisms of Friedan's classism, racism, and heterosexism, and she never presented much of a role model.


However, none of that changes the fact that Betty Friedan was a great feminist. She had the nerve to speak out about something that plagued millions of women and yet went largely undiscussed, and she had the talent to speak out about it in such a way as to get millions of women to listen. While it is true that The Feminine Mystique ignored or did injustice to large groups of women, it is also true that the group of women for whom it did (and does) resonate need and deserve a voice as clear and strong as Friedan's.

In honor of this great feminist's death this weekend, I am going to read The Feminine Mystique again. As I think back to the time in my life when I first read it, I think perhaps my not getting much from it was as much my fault as Betty's. Because the truth of the matter is that as justified as criticisms of Friedan's myopia are, the problem that has no name still exists, and exists now in ways that she may not have even expected. Whether or not it is my personal battle (and at this point, it's not) has very little to do with the value to me, as a feminist, of fighting it. Just as much as any of my stay-at-home sisters, I am indebted to Friedan's work and to her spirit, and even though I may be the last woman or earth to get it, I intend to give her work the second chance it deserves.